Privacy Policy
This Privacy Policy describes how Tilt collects, uses and discloses information, and what choices you have with respect to the information.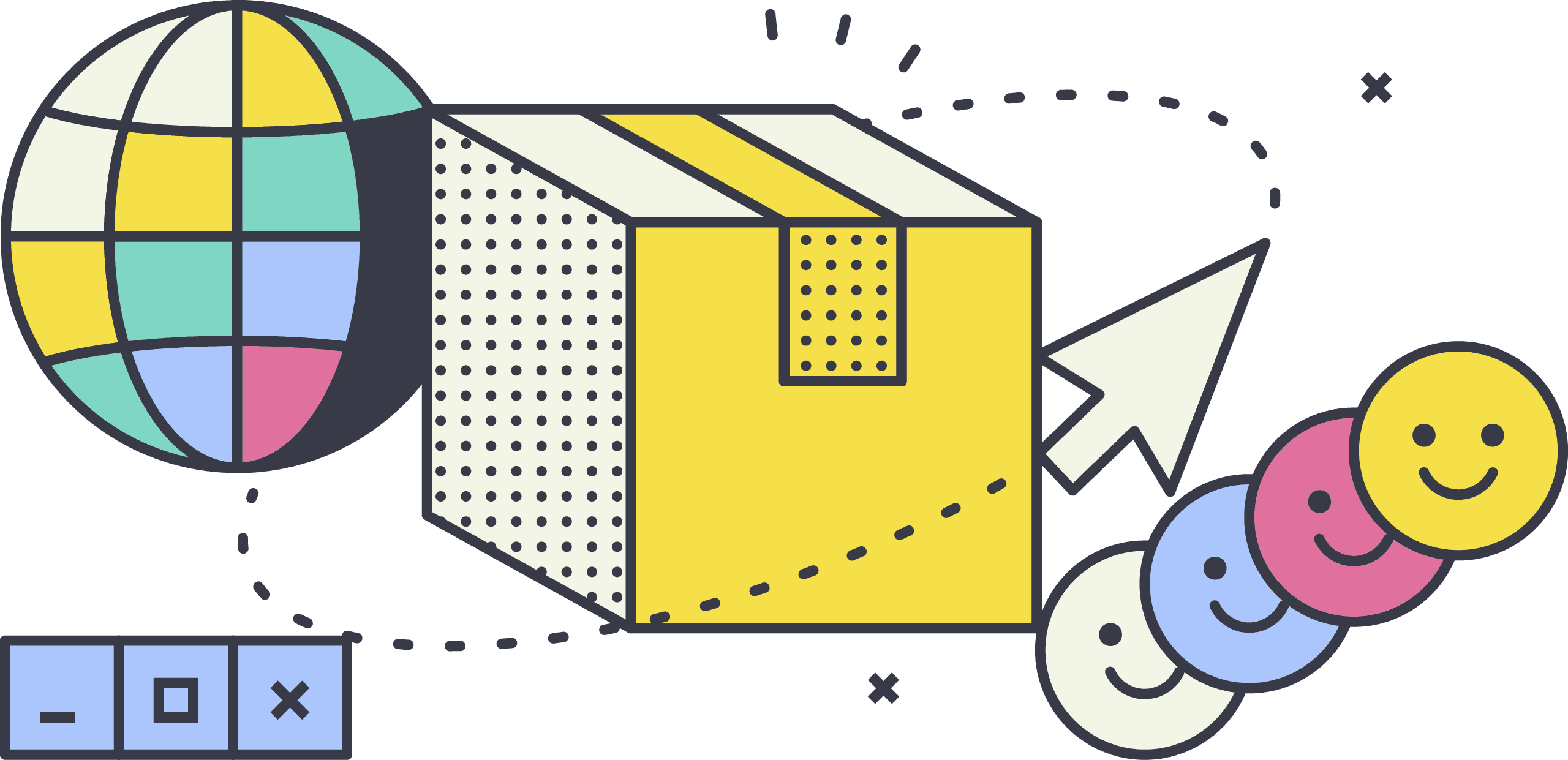 Last updated: 01 July, 2021
This privacy policy ("Privacy Policy") describes how we collect, use and share the personal information of users using websites, mobile applications and other technology operated by Feynman Technology Private Limited. It is applicable for the data and information collected when you use any of the following:
All web apps published by Feynman Technology Private Limited, including the "Tilt" web app at www.app.tilt.bike.
All mobile apps published by Feynman Technology Private Limited on the Android Play Store or the iOS App Store.
Any websites operated by Feynman Technology Private Limited, including www.feynmantech.com and www.tilt.bike.
All emails sent by Feynman Technology Private Limited.
In this Privacy Policy, the terms "we", "us", "our", "Tilt", or "Company" shall refer to Feynman Technology Private Limited, the terms "Service" shall refer to all web apps, mobile apps, websites, emails or any other interactive services provided by the Company and the terms "you", "your", or "yourself" shall refer to our users.
In addition to the terms and conditions contained in our Terms of Service, the use of our Service is subject to the terms specified in this Privacy Policy.
YOUR CONSENT
By continuing use of our Service, you accept the terms specified in the latest version of this Privacy Policy. If you do not agree with the terms specified in this Privacy Policy, please do not use our Service, or provide us with your information.
CHANGES TO THIS POLICY
We reserve the right to update this Privacy Policy from time to time. If we make any significant changes to this policy, we will endeavour to provide you with reasonable notice of such changes, such as via prominent notice on the Tilt app or to your email address on record and where required by applicable law, we will obtain your consent. To the extent permitted under the applicable law, your continued use of our Service after we publish or send a notice about our changes to this Privacy Policy shall constitute your consent to the updated Privacy Policy.
THIRD-PARTY LINKS
This Privacy Policy applies only to the collection, use and disclosure of information gathered during the course of using our Service. We do not endorse and are not responsible for any material made available by third-party organizations whom we may link to or who may link to us. You are advised to independently read and understand the terms of such third-party services before using them.
COLLECTION OF INFORMATION
We may require you to voluntarily provide your information before you can use our Service. This may include both personal and non-personal information. This information that you provide will be retained by us and used as per the terms in this Privacy Policy. The information collected may include but not be limited to:
Basic personal information such as name, phone number, email address, gender, date of birth, profile picture collected during creating an account.
Aadhar, PAN or driving license number collected for KYC purposes.
Employment information such as company name, employee ID and official email address to verify your corporate status if you're a corporate user.
Payment information collected via a third-party, secure, PCI-DSS compliant payment gateway provider (we do not store any payment information on our servers).
Geolocation (latitude and longitude coordinates) information collected to locate bikes or stations near you.
Live geolocation information collected with your permission to record ride routes.
Vehicle information during a ride, which may include geolocation, battery status, etc.
Device information such as IP address, operating system, browser collected for diagnostics purposes.
Information collected while referring other users to Tilt.
Any other information that you enter while enrolling into a newsletter/survey/promotion/event run by Tilt or an associated third-party.
Information that you provide to us for support purposes to our customer support representatives on the Tilt app or on social media platforms.
App usage information to run anonymized product analytics and improve our quality of service.
Session identification information collected in case of a software crash.
COOKIES
A cookie is a small file that can be placed on your device that allows us to recognise and remember you. It is sent to your browser and stored on your computer's hard drive or tablet or mobile device. When you use our Service, we may collect information from you automatically through cookies, pixel tags, web beacons and similar files and technologies.
We use cookies for various purposes, including:
Recognising you when you sign-in to use our Service. This helps us to authenticate your identity and provide you a personalized experience.
Keeping track of your saved preferences.
Conducting research and diagnostics to improve our Service.
Measure and analyze the performance of our Service.
You can choose to disable cookies via your browser settings, but you may not be able to use some features of our Service while cookies are turned off.
LOGS
We log usage data when you visit or otherwise use our Service. This log data may include your IP address, device name, operating system version, browser information, timestamp when you used our Service and other statistics.
Log data does not, on its own, permit direct association with any specific individual. We may collect log data to:
Generate bug reports in case you face an error while using our Service.
Aggregate usage information for our Service and help us provide more useful information to our users and to understand which parts of our Service are of most interest.
Understand usage patterns of our vehicles by collecting speed, braking patterns, geolocation, battery status and other vehicular data.
You can choose to disable cookies via your browser settings, but you may not be able to use some features of our Service while cookies are turned off.
CHILDRENS' INFORMATION
We do not knowingly collect any personal information from children under 13 years of age. If you are concerned that your child might have shared their personal information while using our Service, we strongly recommend you contact us on support@tilt.bike, so we can remove such information from our records.
USE OF YOUR INFORMATION
We use the information we collect from and about you for a variety of purposes, including:
To provide, personalise, maintain and improve our products and services.
To keep a track of the Tilt vehicle you are riding.
To carry out our obligations arising from any contracts entered into between you and us, and to provide you with the relevant information and services.
To administer and enhance the security of our Service and for internal operations, including troubleshooting, data analysis, testing, research, statistical and survey purposes.
To provide you with information about services we consider similar to those that you are already using, or have enquired about, or may interest you. If you are a registered user, we will contact you by electronic means (e-mail or SMS or telephone) with information about these services.
To provide you with personalised discounts and promotional coupons based on your usage patterns.
To understand our users (what they do on our Service, what features they like, how they use them, etc.), improve the content and features of our Service (such as by personalizing content to your interests), process and complete your transactions, make special offers, provide customer support, process and respond to your queries.
To generate and review reports and data about, and to conduct research on, our user base and Service usage patterns.
To allow you to participate in interactive features of our Service, if any.
DISCLOSURE OF YOUR INFORMATION
We may share your information with our vendors, consultants, marketing partners, research firms and other service providers or business partners, such as payment processing companies, to support our business. These partners perform specific functions on our behalf such as billing, hosting, notifications, email delivery, SMS delivery, analytics, customer service, etc. Partners have access only to information that is specifically needed to perform their function. They are also restricted from selling this information or using it for any other purpose.
We may share your information with governmental agencies or other companies assisting us, when we are:
Obligated under the applicable laws or in good faith to respond to court orders and processes.
Detecting and preventing actual or potential occurrence of identity theft, fraud, abuse of our Service and other illegal acts.
Under a duty to disclose or share your personal data in order to enforce our Terms of Service and other agreements, policies or to protect the rights, property, or safety of the Company, our customers, or others, or in the event of a claim or dispute relating to your use of our Service.
We may share your information with any present or future member of our group of companies. This includes parent companies, subsidiaries or any other entity that is controlled by the same set of people as us. Your information may also be transferred to another entity as part of an acquisition or merger.
We may also share information not prescribed in this Privacy Policy if we notify you and you explicitly consent to the sharing.
CORRECTION/ERASING OF YOUR INFORMATION
You are entitled to update the information associated with your Tilt account by editing your profile in the Tilt app.
You may request to review the personal information we have about you at any time. We will comply with your request only after verifying your identity. Under no circumstances will you be allowed to review any information not associated with you.
You may also request the deletion of your personal information at any time by writing to us via email. We will be unable to delete your personal information without also deleting your user account. We may retain certain information only if there is a legal obligation to do so.
SECURITY
We have reasonable administrative, technical and physical security measures in place to protect information collected by us.
Our third-party payment gateway partner is PCI-DSS compliant and all payment processing happens via them. You are advised not to send your full payment details through unencrypted electronic formats. You are responsible for keeping your username/password/OTP and other login credentials provided confidential. You should not share these credentials with anyone else.
Despite our efforts, no security measures are fully effective and transmission of information via the internet is not completely secure. Although we will do our best to protect your personal data, we cannot guarantee the security of your data transmitted through our Service. Once we have received your information, we will use strict physical, electronic, and procedural safeguards to try to prevent unauthorised access.
OPT-OUT
When you sign up for an account, you are opting in to receive emails from Tilt. You can log in to the Tilt app to manage your email preferences or you can follow the "unsubscribe" instructions in commercial email messages, but note that you cannot opt out of receiving certain transactional messages, administrative notices, service notices, or legal notices from us.
GRIEVANCE REDRESSAL
If you have any queries relating to the processing or usage of information provided by you or this Privacy Policy, you may email us at support@tilt.bike or write to us at the following address:
Feynman Technology Private Limited
No. 45, Sri Nilayam
5th Main, Hoysalanagar
Bengaluru - 560016
If you come across any abuse or violation of this Privacy Policy, please report it to support@tilt.bike.